Books on the Civil War for Young Readers
Suggested Books on the Civil War for Young Readers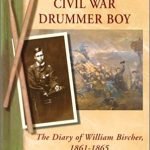 Bircher, William, A Civil War Drummer Boy: The Diary of William Bircher. Edited by Shelley Swanson
Sateren. Blue Earth Books, 1999 (Ages 9 – 12).
This presents parts of the diary of a 15 -year old boy from Minnesota which was originally published by him in 1889. Young William served in Company K of the 2nd Minnesota Infantry. The original book, A Drummer Boy's Diary, is available for free download through Google Books.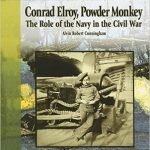 Cunningham, Alvin Robert, Conrad Elroy, Powder Monkey: The Role of the Navy in the Civil War,
Perfection Learning, 2004 (Ages 9 -12).
The book introduces the causes of the Civil War and then moves on to the historical fiction portion that involves Conrad Elroy. The later non-fiction chapters cover the Northern blockade, Confederate blockade runners and commerce raiders, ironclads, submarines, and torpedoes. Glossary included.
Herbert, Janis, The Civil War for Kids: A History with 21 Activities, Chicago Press Review, 1999
(Ages 9 -12).
This book covers the Civil War and its leaders. Activities involve battle reenactments and soldiers' rations. Most of the activities are best for groups and are particularly suited for the classroom.
MacPherson, James M., Fields of Fury, The American Civil War, Atheneum Books, 2002.
Noted Civil War author MacPherson has prepared a well-organized book for children. It covers both the military and civilian side of the war and the period of Reconstruction. Glossary included.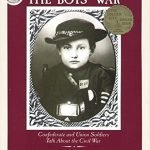 Murphy, Jim, The Boys' War: Confederate and Union Soldiers Talk About the Civil War,
Sandpiper, 1993 (Ages 8 -12).
The Civil War through the eyes of young participants. Publishers Weekly said it was "heartbreaking and enlightening."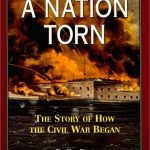 Ray, Delia, A Nation Torn, The Story on How the Civil War Began, Puffin Books, Scholastic Inc.
1990 with newer printings. (Young Adult, about 12 years old and up).
Covers the period of 1860 – 1861 and the different problems that led up to the Civil War.
Ray, Delia, Behind the Blue and the Gray, The Soldiers Life in the Civil War, Puffin Books, 1996
(Young Adult, about 12 years old and up).
This is the sequel to Delia's book on how the Civil War began. An interesting perspective for the young reader because it covers the war from the soldiers' point-of-view.
Venner, William Thomas, Young Heroes of Gettysburg, White Mane Publishing Company, 2000
(Young Adult)
Actual experiences of teenage soldiers and young women wrapped up in the action during the Battle of Gettysburg.
Warren, Andrea, Under Siege!: Three Children at the Civil War Battle for Vicksburg. Farrar,
Straus and Girous (BYR), 2009 (Ages 9 – 12).
A look at the Battle of Vicksburg through the writings of three children who were witnesses to the battle. One perspective is that of two Southern children who ended up hiding in the caves dug by the residents of Vicksburg. The Union perspective was by 12-year old Fredrick Grant, son of General U.S. Grant.